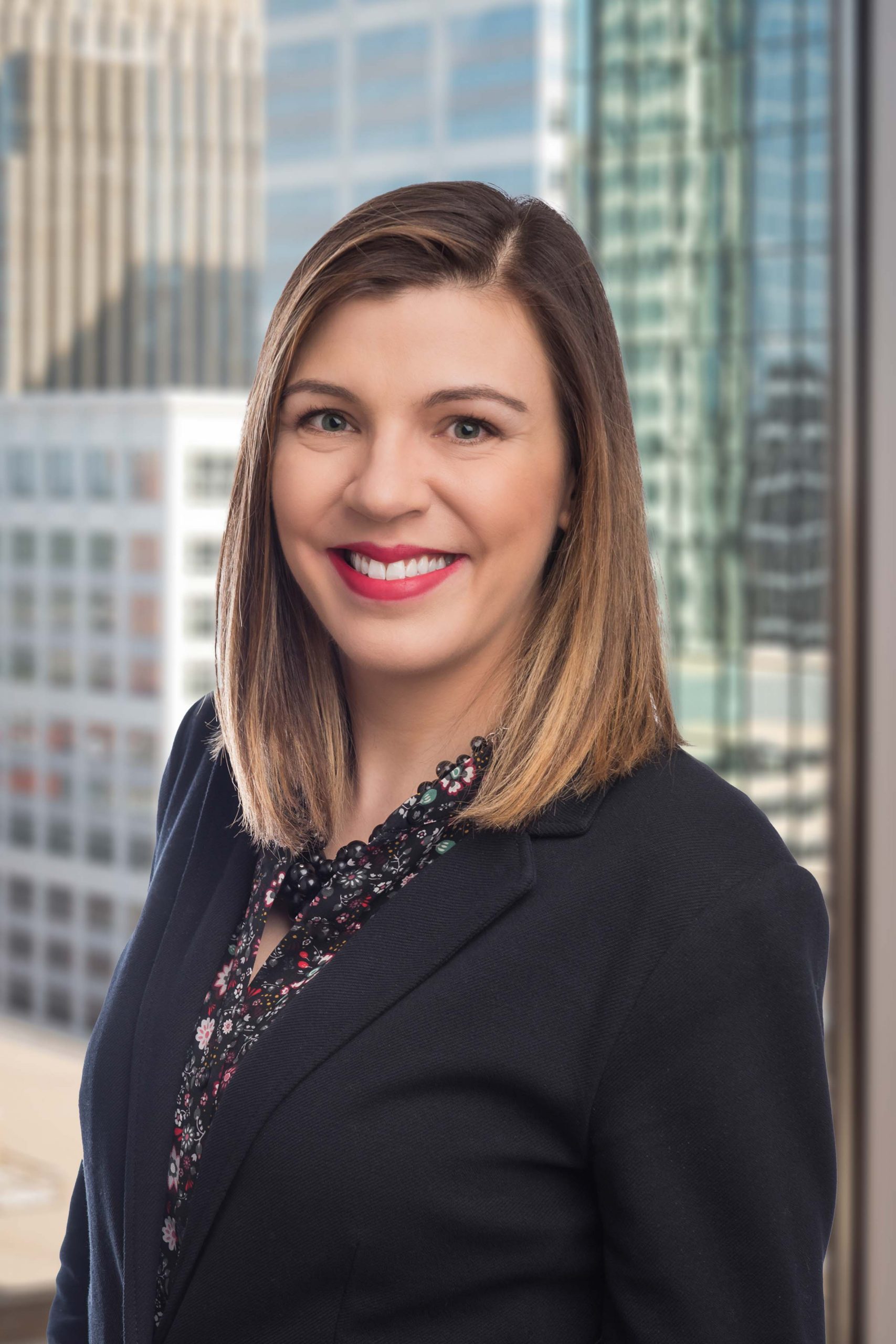 Elizabeth "Liz" Roff
Senior Counsel
Practice Groups
Commercial and Catastrophic Loss Litigation,
Construction Litigation,
Employment Counseling
Overview
Education & Admissions
Professional & Civic
Accolades
Publications
Seminars
Overview
Liz has a proven track record of effectively and passionately representing clients in civil litigation matters. With more than 10 years of courtroom experience, Liz has taken on hundreds of civil matters involving a wide range of commercial matters. Her career highlights include numerous successful trial verdicts, settlements, dismissals, and appellate decisions. She provides thoughtful practical advice to her clients and is not afraid to make opposing parties prove a case to a jury or arbitrator when necessary. She is licensed to practice law in Minnesota, Wisconsin, and California and has been recognized as a Super Lawyer Rising Star.
Her active employment practice primarily includes the defense of all forms of discrimination, harassment, and whistle blower claims – including actions based on gender, race, age, color, sexual orientation, disability, and other protected classes. Liz enjoys working with her clients to ensure that human resource policies comply with all applicable laws to minimize the risk of litigation.
Liz also has extensive experience representing owners, contractors, and manufacturers in a wide variety of construction related matters, including defect, injury, and contract claims.
In her spare time, Liz spends time with her family and gives back to the community by mentoring law students and providing pro bono services through the Volunteer Lawyers Network.
Education & Admissions
Education
University of Minnesota, B.A. Economics
William Mitchell College of Law, J.D. Magna Cum Laude
Bar Admissions
Minnesota State Bar
State Bar of Wisconsin
State Bar of California
U.S. District Court, District of Minnesota
Professional & Civic
Minnesota State Bar Association, Construction Law Section
Minnesota Defense Lawyers Association, Co-Chair, Construction Law Committee; Co-Chair, Motor Vehicle Accident Committee, 2019 – 2021 term
Minnesota Women Lawyers, Law Student Mentor, 2018 – present
Associated General Contractors of America (AGC)
Volunteer Lawyers Network
Accolades
Minnesota Rising Star ® – 2020 – 2022
Publications
Common Mistakes in Responding to EEOC Complaints – NAWIC, March 10, 2022
Construction Redefined – Demolition Work Now Potentially Subject to the Improvement to Property Statute of Limitations – Minnesota Defense Magazine, Fall 2021
Identifying and Handling Workplace Sexual Harassment – NAWIC, March 11, 2021
What to Think? Investigating and Defending a Mild Traumatic Brain Injury – Minnesota Defense Magazine, Spring 2021
Contribution Claims Against the Employer in Work-Related Personal Injury Claims – TCCA Monthly Meeting, October, 2019
To Pay or Not to Pay? Evaluating a Self-Employed, Underemployed, or Unemployed Plaintiff's Wage Loss Claim – MDLA, March 7, 2019
Who Pays? A Pragmatic Approach to Awarding Costs and Disbursements Post-Trial
Minnesota Court of Appeals Restricts Reach of Minn. Stat. § 62Q.75 in No-Fault Claims – 2019
Minnesota Insurance Law Deskbook: Post Loss Duties of an Insured – 2011 to present
Minnesota Motor Vehicle Accident Deskbook: Chapter 18 Settlement Documents & Releases – 2008 to present
Minnesota Commercial General Liability Policy: Annotated – 2008
A Slightly Editorialized Review: 2008 Minnesota Automobile Coverage Cases – 2008
Construction Defect Deskbook: Additional Insured Issues and Practice – 2007
Seminars